Watercolour And How
by Graham Scholes
A no-nonsense down-to-earth approach
to creating better watercolours.
A reference book you should have on your computer.
TECHNIQUES ILLUSTRATED
12 Step by Step techniques for easy learning
Pyramid of Washes, Masking, Wash-Offs,
Glazing, Wet in Wet, Paint Negatives,
Composition, Perspective, Sketching methods.
Enjoy all the techniques in this Classic book in PDF format.
Also available on CD
Price $12.00
Shipping $5.00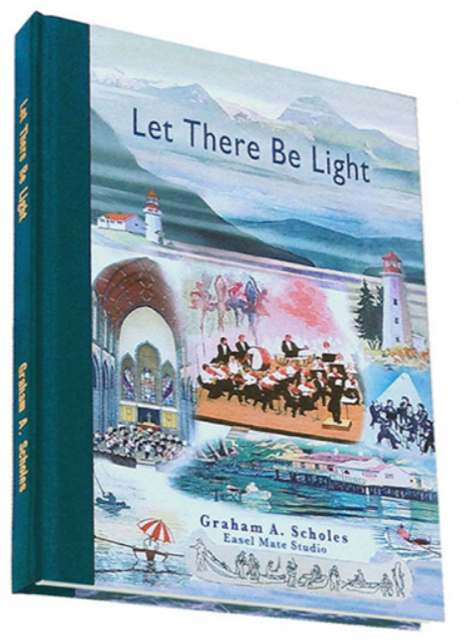 Let There Be Light
by Graham Scholes
The Hardcover Limited Edition of 100 is sold out
Now available in Soft Cover