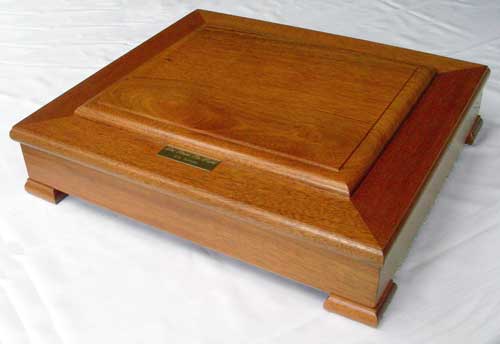 Graham Scholes has assembled 10 Collectors' Sets of his Woodblock Lighthouse prints.
The Suite will be a match set of prints having all the same numbers.
Suite #1 of the edition is numbered 1/75. Suite #2 is numbered 2/75 and so on.
Each Suite is contained in a custom made wooden chest of teak or cherry.
The Prints are museum conservation mounted on separate acid free cards, and are accompanied by a Certificate of Authenticity which records the number of colours on each print, the kind of paper (Hosho) and the number of hand carved printing plates used to hand print each image.
Also included are a Map showing the location of each light and an artist statement about each print.
In the age old tradition of Fine Art collectables
Graham Scholes presents
Collector's Match Set of Prints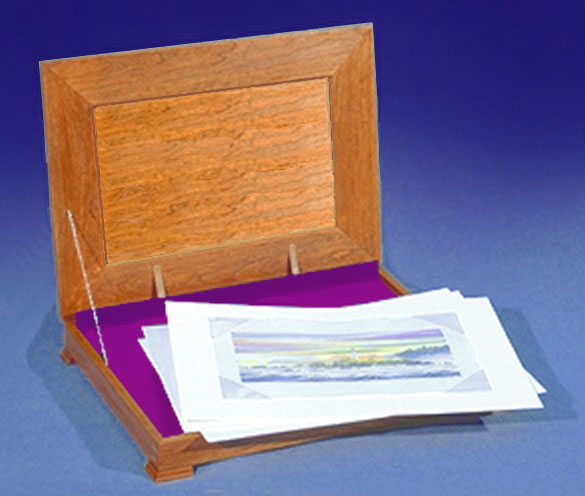 Series #1 Chest Size 24 1/2 x 18 1/2 x 4 1/4 inches
$ 9,000.00